After Real Madrid defeated their city rivals Atletico 3-0 in the first leg of the Champions League, many feel the race is over and that little would change at the Vincente Calderon.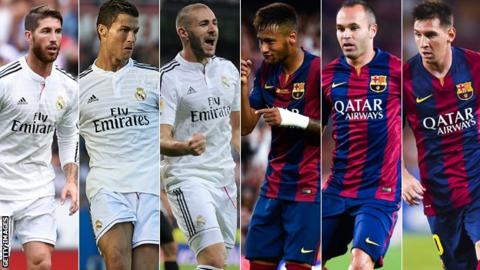 However, there have been big defeats against the Spanish side in history but the issue is if Atletico would be able to rise to the occasion.
The 2009 game against Liverpool in the Champions League Round of 16 easily comes to mind. Former Spurs coach Juande Ramos was in charge as Madrid sought to overturn a 1-0 defeat. Liverpool had Fernando Torres who was in form. He was a threat to the Madrid defence that had Sergio Ramos and Pepe in their prime. Steven Gerrard combined with the Spaniard to punish Fabio Cannavaro and the rest of the team. Andrea Dossena was on the scorers' list alongside Gerrard who grabbed a brace on the night.
Real are arguably the most consistent side in recent European football history. There was a time not too long ago that Barcelona were the force to reckon with but Real seem to have picked up the baton. The 5-0 loss to their biggest rival in the 2010/2011 season remains one that would not be forgotten in a hurry. Coach Pep Guardiola andJose Mourinho clashed and the Catalan side were the victors in the La Liga game. Xavi, Iniesta, Pedro, David Villa and Jefferson combined to humble the mighty Madrid.
Atletico did something similar in the league in 2014/15 as the defending champs defeated Madrid 4-0. Madrid were touted as the La Liga champions in waiting under manager Carlo Ancellotti but that failed to materialize as they crashed to Diego Simeone's men.
One of the games that contributed to Manuel Pellegrini's sack was the 4-0 big defeat in the hands of Alcorcon in 2009/2010. The smaller team shocked Los Blancos at the Copa del Rey, making the coach the third manager to exit the side in six months.
The first time Guardiola led Barcelona to the Bernabeu is another delight as they coasted to a 6-2 victory. The 2008/09 season remains a reference points between both sides due to margin involved.
If after the 3-0 advantage Atletico upturns it, it would add to the rare big losses that Madrid have suffered in recent history. But will Atletico shock the world like Barca did few weeks ago?