A former player of Liverpool football club has admitted that he would relish the opportunity to be the club's manager one day. That's according to former defender Andrea Dossena, who, in an interview, revealed that he would be fulfilling his dream if he is one day appointed as the club's manager.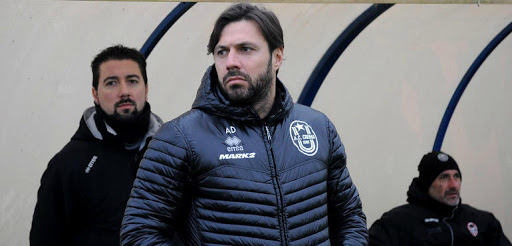 Since retiring as a professional footballer, Dossena has taken up the idea to go into football management and after completing his coaching badges, he is now the manager of Italy's Serie D club Crema and is also helping them to see if they can earn promotion to the Serie C championship ahead of next season.
According to The Guardian, Dossena said he has always had it in his head to be a Liverpool manager and he will do everything he can to ensure that he brings the dream to reality at all costs.
Even if his name does not immediately spark some spectacular memories, Dossena would surely be remembered for his performance against Manchester United and Real Madrid in the year 2009 as Liverpool put in a great show to defeat the Los Blancos in the UEFA Champions League and also defeated the Red Devils in the English Premier League.
The only scenario that could see Liverpool plan any move to make Dossena a manager of the club anytime soon is if current manager Jurgen Klopp does not agree to extend his contract at the club when his current deal runs out in 2024.
However, even if the managerial position at Anfield became available anytime soon, the former Italian international defender would presumably not be the immediate name on the list of managerial candidates for the job. Probably not when they could go for more experienced professionals like RB Leipzig's Julian Nagelsmann who could be available by then.