Italian star Andrea Dossena began his professional football career at Hellas Verona in 2001.Dossenacame through the youth ranks at Hellas Verona before he made his debut for the first team. Andrea Dossena played 99 times for Verona in theleague before he signed for Treviso in 2005. He spent one season at Treviso and made 21 league appearances before signing for Udinese in 2006.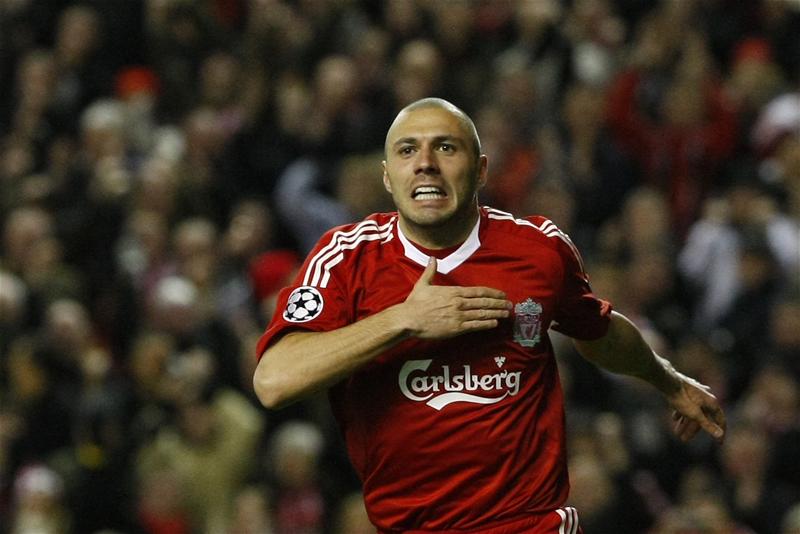 At Udinese, Andrea Dossenaplayed 63 times in the league over a two-year spell before leaving his native Italy for the first time to play for Premier League outfit Liverpool. He signed for the Merseyside club in July 2008.Dossena failed to adapt to English football at Liverpool and this prompted his exit after 18 months. The Italian featured in just 18 league games at Liverpool before leaving the club to join Napoli in January 2010.One of his best moments in a Liverpool shirt was when he scored one of the goals during the impressive 4-1 away win over title rivals Manchester United during the second half of the 2008/09 season. In the end, Dossena and Liverpool missed out on the Premier League title to their arch rivals by four points.
Andrea Dossena was a regular at Napoli whom he joined from Liverpool before he fell out of favour during the 2012/13 season. He signed for Palermo on loan after falling out of favourand ended the season with 11 league appearances as a Napoli loanee.
Dossena returned to English football play for Sunderland in the summer of 2013 on the back of making 83 league appearances for Napoli. In November 2014, he signed for Leyton Orient as a free agent until the end of the 2014/15 season. Afterwards, Dossena played for Chiasso and Piacenza in Italy before calling it quit with his football career.
On the international stage, Andrea Dossenamade ten caps for Italy on the back of his debut in 2007. He was part of the Italy squad to the FIFA Confederations Cup in 2009.